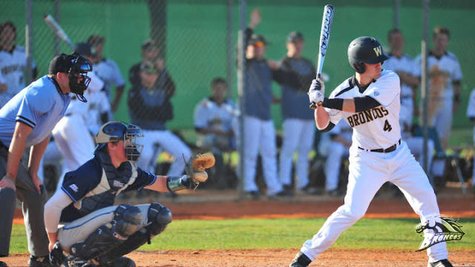 AVON, OH (WKZO) – Western Michigan baseball used a two-run sixth inning to take the lead in Game 1 of the MAC tournament with Ohio University, and they never looked back, defeating the Bobcats 4-2.
Ohio jumped on the board first, putting runners in scoring position with a sacrifice bunt. Bobcat right-fielder Jensen Painter scored on an Ian Mezlak RBI single. They would only score once more, trailing 4-1 in the eighth frame, cutting the lead to 4-2. WMU reliever Monty Porter fanned a pair of batters in the ninth to finish out the game.
Western's offense came alive in the sixth inning, scoring twice in the frame. Zach Thoma doubled to start the inning, and scored on a throwing error two batters later, putting Ryan McMillan on second. Patrick Duncan roped a line drive to left center field, scoring McMillan. The Broncos padded their lead with a run each in the seventh and eighth innings.
Casey Weber gave 7.2 innings from the mound, striking out two and giving up five hits. He exited in the eighth after giving up a run with runners in scoring position. Monty Porter inherited those runners, and got out of the inning. He then took down the side in order in the ninth.
Western Michigan awaits the winner of Game 4 featuring Kent State and Buffalo.