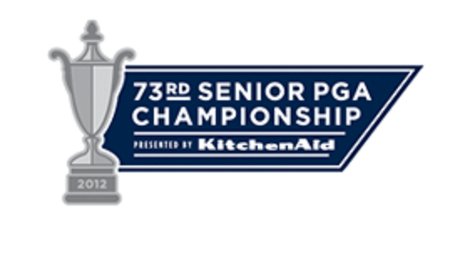 BENTON HARBOR (WKZO) -- The players in the 73rd Senior PGA Championship have been getting in practice rounds to get the lay of the land at The Golf Club at Harbor Shores in Benton Harbor. Tournament Director Jeff Hintz says they're expecting about ten to twelve thousand fans per day on average when the tourney begins tomorrow. Defending champion Tom Watson has withdrawn with a nagging pinched nerve injury.
Live coverage of the tournament is scheduled on the Golf Channel Thursday and Friday, and on NBC this weekend.
Benton Harbor may seem like an unlikely place for the PGA to pick for a Major Tournament. The area has been chronically economically depressed. But it has Harbor Shores with its new development and its Jack Nicklaus designed golf course, and the Golden Bear defended the decision to put the 73rd Seniors Championship there during an inspection yesterday. He says..."Why Not?" Tournament play begins tomorrow.
Not everyone in Benton Harbor is thrilled about the development, the golf course or the Tournament, and they are planning a series of protests. The first protest will be in the form of a Death March, featuring a coffin and bagpipes, says the Reverend Edward Pinkney. He tells us that the event is being protested because he believes its profits should be going directly to the people of Benton Harbor. He says it could wipe out the city's deficit.
Pinkney says the biggest protest day will be on Saturday, as Green Party presidential candidate Jill Stein comes to town. Pinkney also says that he's had no contact with the PGA over his Occupy demands, but he has spoken with Benton Harbor Director of Public Safety Roger Lange, and has been assured that the demonstrations will lead to no trouble.