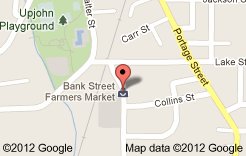 KALAMAZOO (WKZO) -- Is there discrimination at Kalamazoo's Farmers Market? Several entrepreneurs, who say they have been banned from the market because of the products they sell, took their case to the City Commission Monday night.
They sell everything from T-shirts to African made products. Some have been selling there for years, but not this year. They say the director of the Farmers Market won't give them stall space.
Mayor Bobby Hopewell promised to have staff look into it, but said they would need to do some fact finding first. They say the Memorial Day weekend is the big kick-off to the season and they fear they may be left out.