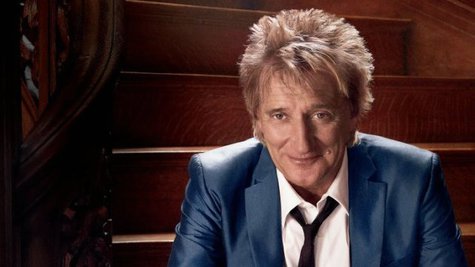 For many up-and-coming artists, landing a gig as the opening act for an established star is a huge career boost. Now, a new show on E! will offer people the chance to do just that...and Rod Stewart is one of the established stars involved.
According to the New York Daily News , Nigel Lythgoe , the producer of American Idol, is behind the new show, called Opening Act , which will premiere on E! on July 9. The program will feature Nigel, R&B star Mary J. Blige and Antonia Armato of the hitmaking production team Rock Mafia trolling the Internet for videos of unknown performers. The best will get a chance to open for big stars, including Stewart, country singer Jason Aldean and pop superstars LMFAO and Nicki Minaj . First, though, they'll have to go to "performance boot camp" to make sure they're ready for their big break.
In a statement, Lythgoe says, "There is an extraordinary amount of untapped talent out there. But if you don't know the right people or have the right connections, you may never be discovered. With Opening Act , we are democratizing a notoriously impossible process."
Copyright 2012 ABC News Radio