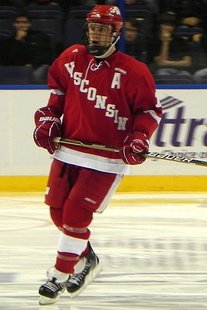 DULUTH, MN (WSAU) The Wisconsin women's hockey team had 44 shots on goal but scored only twice in a 4-2 loss to Minnesota in the NCAA championship game on Sunday.
The Gophers scored twice midway through the first period but the Badgers answered back with a power play goal from Stephanie McKeough and the equalizer from Brooke Ammerman.
Minnesota regained the lead at the 18:28 mark of the first period. Emily West converted a penalty shot after being taken down from behind while on a short-handed breakaway.
The second period was scoreless but the Gophers got the insurance goal less than four minutes into the third as Sarah Erickson scored her second of the day.
Ammerman and Carolyn Prevost were named to the Frozen Four All-Tournament team.