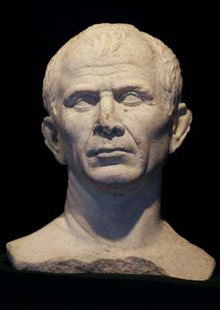 * Banks, energy stocks fall after recent gains
UNDATED (Reuters) - It's an ominous day in ancient history: The ides of March, or the day of Julius Caesar's back-stabbing assassination. And though that event happened many centuries ago — 44 B.C., to be precise — the day has taken on a superstitious aura, much like Friday the 13th. "Beware the Ides of March," said the soothsayer in Shakespeare's "Julius Caesar," and we've heeded those words ever since.
"The 15th day of the month was a particularly bad day for Caesar, and it seems as if investors are rather nervous themselves today," said Chris Beauchamp, Market Analyst at IG Index.
"Having faltered yesterday in its latest drive on 6,000, the FTSE remains unable to make much headway, even if there is as yet no bad news that seems capable of taking it lower," Beauchamp added.
Weakness in integrated oils and banks pulled leading share indexes lower on Thursday, with both sectors reversing recent gains, although overall loses were limited by a rally in mining stocks and expectations for a firm start on Wall Street.
At 1146 GMT, the FTSE 100 index was down 5.82 points or 0.1 percent at 5,939.61, having shed 0.2 percent in the previous session following five successive days of gains, the longest winning streak since last summer.
Energy stocks knocked the most points off the FTSE 100 index, led by BP which was down 0.9 percent, reversing gains made in the previous session as Brent crude prices marked time after recent strength.
Banks also fell back on a bout of profit-taking, with global heavyweight HSBC down 0.4 percent, having been boosted on Wednesday by U.S. bank stress test results.
Miners, however, Wednesday's biggest casualties, enjoyed a rebound, tracking a recovery in copper prices, up 0.4 percent.
U.S. stock index futures pointed to modest early gains on Wall Street, with investors awaiting a batch of data, including February U.S. PPI numbers, and U.S. weekly jobless claims at 1230 GMT.