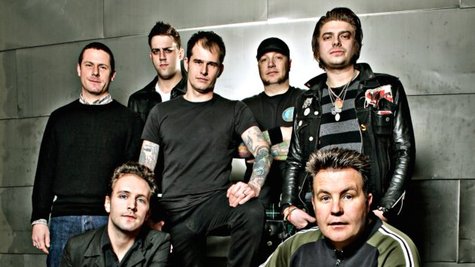 Dropkick Murphys will be giving their fans some gifts for St. Patrick's Day. The band will premiere their concert film Dropkick Murphys: Live at Fenway as well as a new video for their song "Cruel" on Saturday, St. Patrick's Day.
Dropkick Murphys: Live at Fenway features concert footage shot during last September's sold-out shows at Fenway Park in Boston, MA. The HD film will be shown on Palladia on Saturday at 9 p.m. ET. In addition, the new music video for "Cruel" -- featuring footage from the Fenway Park shows -- will debut on MTVu on Saturday and will air 24 times throughout the day.
The band will continue their St. Patty's Day celebration by releasing a 7" vinyl single next week, which will feature live versions of "Sunday Hardcore Matinee" and "Broken Hymns" from the band's latest album, Going Out in Style . While the vinyl single won't be released until March 20, you can pre-order it now at B9Store.com/DropkickMurphys .
Copyright 2012 ABC News Radio