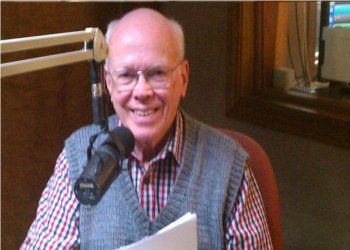 A long time ago a commentator observed that everybody talks about the weather, but nobody does anything about it. Presumably, the hope was then, as it is now, that if someone could and did do something about the weather, it would be to make it predictable; to stabilize it. Well, in this part of the world, a lot of us think "Weather" and "Stability" ought not even be spoken in the same breath!
Pat (my wife) and I were out and about on a recent warmish, sort of sunny day. We saw bicycles and motorcycles on the roads, and we saw people pulling golf carts along fairways. We did not see any field crops going into the ground, and only a couple of fields recently fitted. . .
There isn't any period in the year when Michigan weather is totally dependable, but if there's any time of absolute unpredictability, it has to be in the Spring of the year. Measure Spring by the calendar date, or by the change to Daylight Saving Time, or when the Forsythia blooms golden - - beware the Ides of March. That applies to all of us, of course, for a variety of reasons. Bikers and golfers can do their things on a warm, sunny day, and if it rains, snows, or freezes the next day, they just hunker down and wait for the good weather to return.
Not so, down on the farm. I doubt I'll get any argument as I continue with " ..Especially this year." Bob Boehm and Ken Nye at Michigan Farm Bureau have done the nitty-gritty for us.
They make note of unseasonably warm temperatures, no ice on the Great Lakes, minimum snowfall, and no foreseeable return of winter. Although I've decided not to run my snowblower out to the barn just yet. And, as welcome as the crocus and the daffodil might be, that same kind of early development is not welcome in our orchards and vineyards. Prematurely developing fruit tree buds are particularly susceptible to late frosts and freezes. A late freeze not so long ago cost our cherry growers 90% of their crop - - Michigan leads the nation in tart cherry production, and is #4 in sweet cherries. Peaches, Apples and other tree fruits are also vulnerable.
The cold weather - - the hard freeze - - that we didn't get, would also have killed off a lot of insect pests, so expect to see more of them in the weeks and months.
A long, cold, wet spring would certainly help replace the moisture we didn't get in the nonexistent snowfall - - - but then, there's the corn and soybean producers - - Ah - - it's so frustrating! I am so glad that so many work so hard at farming. We who like to eat - - know we're involved in Agriculture.