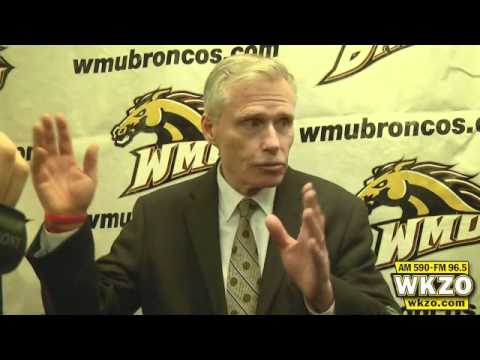 HpjNpmOdtls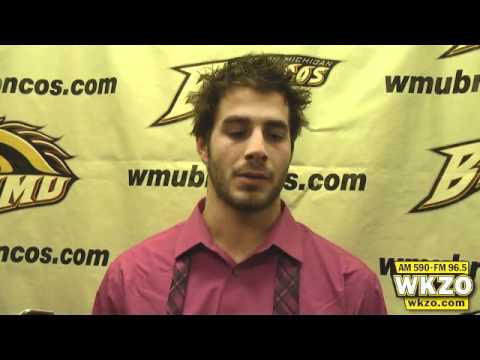 9SiOG1oB7Ng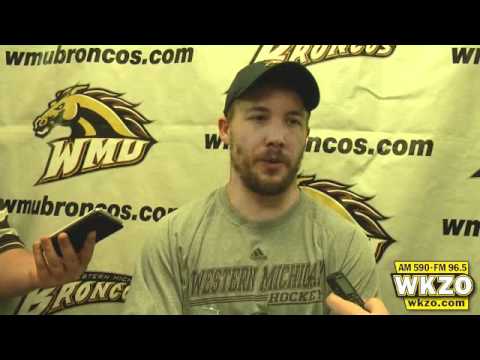 F9Mkd_0xA2c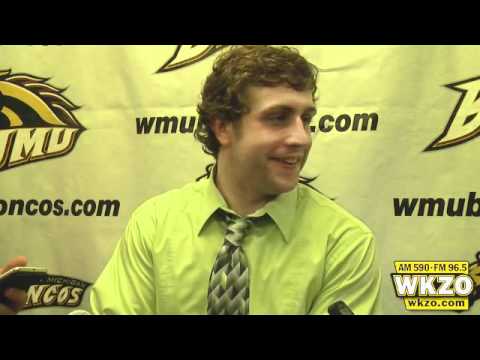 6dUGTxuFe4s
KALAMAZOO (WKZO) – Andy Murray said he wanted to see a better start from his team tonight after taking the first game of the CCHA quarterfinal series, and he got what he wanted. Western Michigan exploded for 21 shots in the first period on their way to finishing off Lake Superior State at Lawson 5-2.
Luke Witkowski found the back of the net with only his second goal of the year, his first in front of the home crowd. His first period power play goal was the lone score of the period. The Bronco offense pelted 21 shots at Laker goalie Kevin Kapalka, while holding Lake Superior to 8 shots in the opening frame.
Much like last night's game, the second period was fairly quiet until Matt Tennyson started an onslaught of Bronco goals at the 13:09 mark of the middle period, Western's second power play goal of the night. Ian Slater lit the lamp three minutes later with the game winner on his sixth goal of the year. Kyle O'Kane padded the lead with three minutes to go in the period. His fifth score of the year wrapped up a three goal second period for the Broncos. O'Kane added a second score to open the third period.
Lake Superior made a small run in the final frame, scoring twice, but could not break Frank Slubowski who finished with 27 saves on the night. Western finished with 40 shots on goal while holding the Lakers to 29 shots. Western Michigan finished 2 of 3 on the power play, and held Lake Superior scoreless in that category.
The Broncos book their second trip to Joe Louis Arena for the CCHA semi-final round. They will take on the Michigan Wolverines who swept Notre Dame in their quarterfinal series. Game 1 from Joe Louis Arena is Friday with the time to be determined.