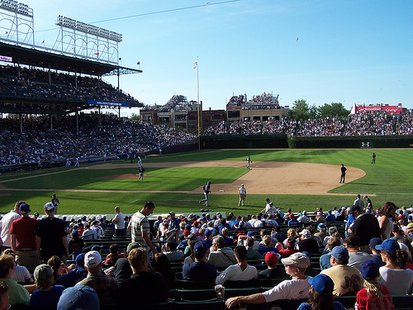 Chicago, IL (1660 THE FAN) - The Cubs were murdered by the Mets today, and didn't put up much a fight, losing 17-1. Daniel Murphy scoring two homeruns, Scott Hairston with a grand slam, and David Wright with another five runs, lead the Mets to a toppling victory over the Cubs.
The last of the Mets runs came from Ike Davis, who scored a three-run homer and an RBI double, giving the Mets the 17 point lead. This was the Mets highest scoring game since a September 2010, where they scored 18 points against the Cubs.
The Cubs play again Friday against the Houston Astros at 2:20pm.