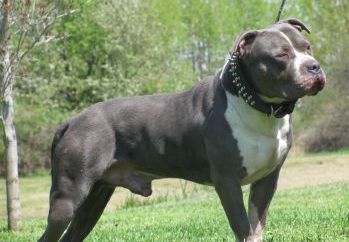 KALAMAZOO (WKZO) -- A Kalamazoo man whose pit bull attacked a postal carrier last week has been charged with a couple of misdemeanors.
Records show the was loose and wound up in the care of Kalamazoo County Animal Services Enforcement, but did not show any signs of aggression. His owner bailed him out.
The man is now charged with letting a dog run loose and letting his dog attack a person. Postal carrier Laura Blanchard required 40 stitches to close the wounds to her face and arms.