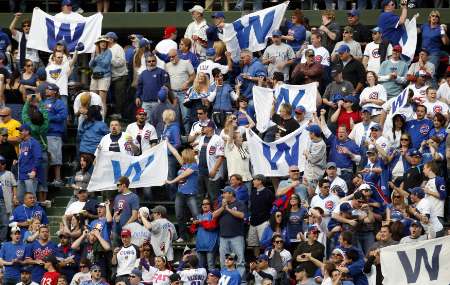 CHICAGO, IL (1660 THE FAN) - The last four games might have been a disappointment for Chicago, but tonight saw the team in excellent form against the Mets with a 6-1 final score.
After an uneventful start with neither team scoring for several innings, Chicago center fielder Joe Mather scored a two-run homer in the bottom of the fourth. The Cubs then kept New York at bay until Ike Davis' two-out homer in the bottom of the 9th, with runs by Adrian Cardenas, Darwin Barney, Starlin Castro and Alfonso Soriano along the way.
Chicago starting pitcher Travis Wood made it all the way to the 7th inning, then Shawn Camp and James Russell split the difference for the last two innings. New York took a similar approach, swapping Johan Santana for Jon Rauch and later Justin Hampson.
The action continues tomorrow at Wrigley Field with the second game of this series, and you can catch it on 1660 The Fan at 7:30 PM.