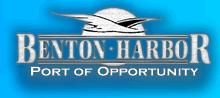 LANSING (WKZO) -- A recent survey of residents in Michigan communities where an emergency manager is present finds that while the public may not like having such officials in place, they tend to also be more optimistic about their community's future.
A report from Business Leaders for Michigan says emergency managers are currently present in Benton Harbor, Ecorse, Flint, and Pontiac. Residents in those communities may not always have positive feelings about the managers, but overall residents report improvements in public services.
Majorities in all cities surveyed except Flint responded they believe their community's situation would have worsened without an emergency manager.