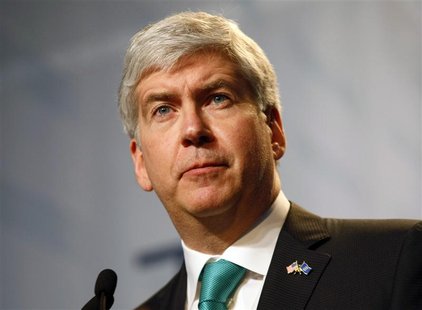 LANSING (WKZO) -- Governor Snyder has signed legislation increasing the paternal rights of biological fathers, even if another man is legally recognized as the child's father.
Under a 1956 law, a woman's husband had been considered to be the father of her children. In the new four-bill package signed Tuesday, the child's mother, the woman's husband or a potential biological father will be allowed to challenge legal paternity in court.
The governor also signed a bill which would place children into foster care only if remaining with their parents could cause harm and no other arrangements can be made. That measure stems from an incident in 2008 when an eight-year-old boy was put into protective custody after his father accidently gave the boy lemonade containing alcohol at a Detroit Tigers baseball game.