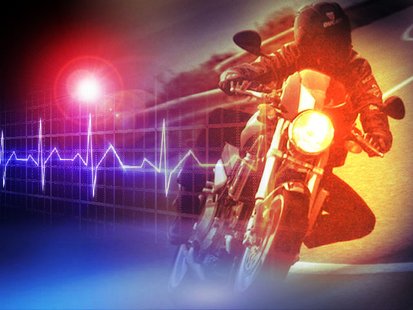 EMMETT TOWNSHIP (WKZO) -- One motorcyclist is in critical condition with a severed leg, and a second is being questioned after a collision with a woman drivomobile on Raymond Road, near the curve at Golden Avenue.
Emmett Township Police say they believe Tony Scherer's bike veered into the opposite lane and struck the car head-on. He and the bike were sent flying into a marshy area along the road, where he was found about 50-feet into the tall grass.
After a search his leg was found about 100 feet away. It was sent to Bronson Hospital but it's not known if they will be able to reattach it successfully, or whether they even tried. The other biker left the scene but was later tracked down. It's not known if he will face charges.
The woman claims the two bikers were in her lane traveling at a high rate of speed. Police are investigating.