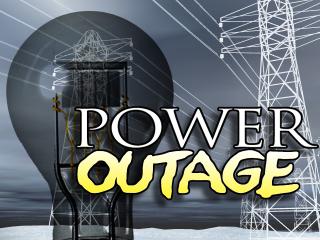 PORTAGE (WKZO) -- A sizable power outage in Portage left nearly 7-thousand Consumers Energy Customers without power early this morning. Consumers Spokesman Tim Pietryga says a bird apparently landed in the wrong spot and shorted out some equipment affecting the operation of two substations.
The outage began shortly after midnight and repairs were made about two hours later.
The outage left 911-dispatch operating on geneators and also knocked WKZO FM 96.5 off the air temporarily.