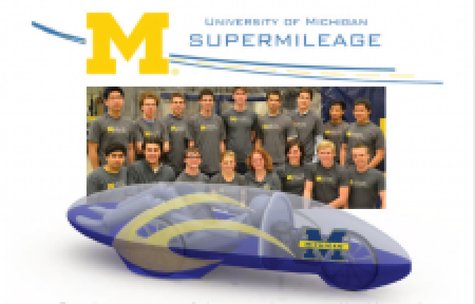 MARSHALL (WKZO) -- Later this week, college engineering teams will converge on the Eaton Test track in Marshall for an auto race of a very different kind. The winner of the SAE Supermileage Challenge won't be the fastest car, but the one that goes furthest on a single gallon of gas.
This year Michigan has a home team. The University of Michigan unveiled their car over the weekend. Spokesman David Coons says they have set some lofty goals for their first year of competition.
They not only plan to win the competition, but go 33-hundred miles, a new record. That's the equivalent of driving from here to Miami, then turning around and driving back to Denver. The competition starts Thursday in Marshall.