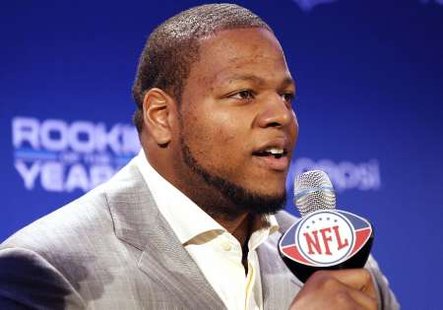 ALLEN PARK (WKZO) -- Detroit Lions defensive tackle Ndamukong Suh is being sued for over a million-dollars by a woman who was in his car when he crashed in Portland, Oregon in December.
According to the suit, 28-year-old Saadia Van Winkle claims Suh was negligent, driving reckless and intentionally inflicted emotional distress after he hit a curb, a light pole, a water fountain and then a tree in the early morning hours of December 3rd.
Van Winkle says even though Suh told police everyone involved in the accident was fine, she required stitches for a cut above her eye and suffered neck and back injuries. Suh was not charged in connection with the crash.