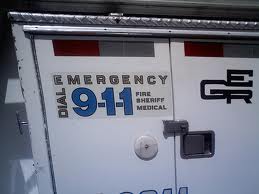 KALAMAZOO (WKZO) -- It's just a first step, but Kalamazoo Township and the City of Portage have agreed to chip in money to hire an outside consultant to provide them with a plan to consolidate 9-1-1 dispatch. It's a 150-thousand dollar contract and each unit is paying a share based on population.
Portage Mayor Peter Strazdas says the consultant will come up with a business plan that they hope will get them around issues that have scuttled past efforts to consolidate police and fire dispatch. He says if they don't like what they come up with this time, they can reject it too.'
It involves getting multiple units of government on the same frequency both literally and figuratively to fund, manage, equip and staff a single 9-1-1 dispatch center.
The best local efforts over the past two decades have all failed. They hope bringing someone in from outside will be the difference.
The County and the City of Kalamazoo also need to approve their share, which shouldn't be a problem.