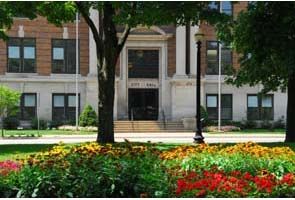 HOLLAND (WKZO) -- The 13-year-old Holland boy who made waves by vowing to fight city hall over his hot dog cart has turned a profit in selling it.
Nathan Duszynski sold the cart to Shoreline Container Company for 25-hundred dollars, a few hundred more than he spent to buy it. The teen plans to use the money to fight to get the city ordinance banning food vendors from setting up near downtown restaurants.
Mayor Kurt Dykstra offered Duszynski several alternative locations for the cart, but the teen turned down the overture.