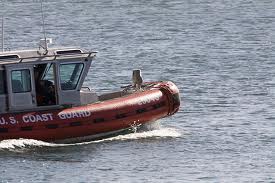 LAKEPORT (WKZO) -- A diesel spill from a sunken dredge barge and tug boat in Lake Huron reached the shoreline Thursday.
Crews tried to use booms to contain the spill but waves and weather conditions made them ineffective. The St. Clair County Dive Team closed most of the vents in the tugboat where the fuel was leaking from but did not completely shut down the leak.
The vessels went down in 22-feet of water about two miles offshore from Lakeport State Park.