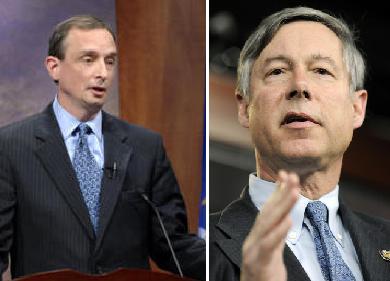 LANSING (WKZO) -- Congressman Fred Upton is enjoying a massive fundraising lead over his challengers with less than a month to go to the congressional primary election.
The incumbent Republican is being challenged from the right wing of the GOP by former state Representative Jack Hoogendyk, who has just under 34-thousand dollars in his campaign fund compared to a little under 1.9-million dollars for Upton. Upton has raised 3.16-million so far this election cycle, second in the state to Midland Republican Dave Camp, who chairs the Ways and Means Committee.
Several months ago, some pundits like "Inside Michigan Politics" editor Bill Ballenger thought Upton might be vulnerable, but it has since surfaced that Hoogendyk will not get the money needed for ad buys with the Club For Growth PAC declining to get involved.