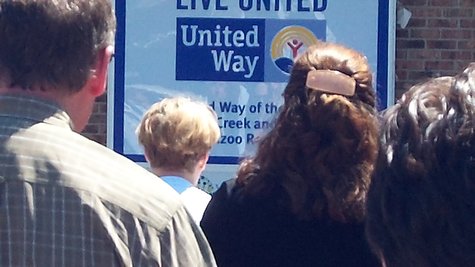 KALAMAZOO/BATTLE CREEK (WKZO) The local United Way is now the second largest United Way in the state of Michigan, behind only Detroit.
The United Way organizations in Kalamazoo and Battle Creek have been working on a merger for the better part of a year, and Tuesday it became official. CEO Mike Larson says it took a lot of work and effort to make sure it was the right thing to do, and in the end they concluded it was.
Executive Vice President Chris Sargent says there are a lot of efficiencies to be had in sharing staff, printing, & ideas so they can do a better job for the community, and assure donors the money is being used most efficiently. Most contributors and participants may not even notice the difference, and they say if contributors want to designate that their money stay in their community they can.