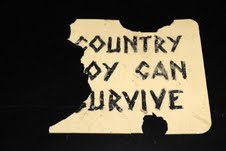 KALAMAZOO (WKZO) -- It's probably a matter of waiting for the forensic test results before Public Safety will be filing charges in a hit and run case that critically injured a young man from Kalamazoo.
Detectives say that Julian Watkins was trying to cross the 22-hundred block of Kilgore when he was struck by a car that did not stick around, but left behind a piece of a novelty license plate.When the plate was released to the public, tips came in and not only the car was identified, but Public Safety says so was everyone in it.
Watkins has been upgraded from critical to serious and faces a series of surgeries and a long rehabilitation if he hopes to recover.They plan to seek warrants from the Prosecutor's office next week.