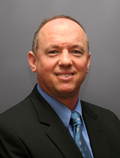 KALAMAZOO (WKZO) -- Former WMU Occupational Therapy Chairman Joseph Pellerito is scheduled to appear in court today for preliminary exam to determine if there is enough evidence against him to warrant a trial.
He is reportedly charged with embezzling money from the university by submitting false millage claims and for using endowment money to purchase electronics for his own personal use.
Pellerito has stepped down as chair but retained his tenured professorship in the Occupational Therapy Department.