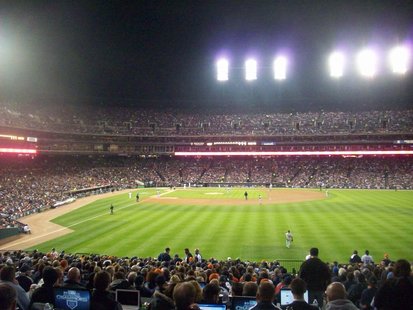 DETROIT (1660 The Fan) - Detroit secured another win against the Kansas City Royals Saturday, winning 8-7 for game two of the series. The Tigers are in a four game winning streak, with two wins each against Minnesota and Kansas City.
For the Tigers, Prince Fielder, hit a two run homer in the first bringing the game to a tie. The Tigers were able to secure the lead when Delmond Young hit a two-run homer in the 7th, bringing the game to 8-4. Young has a three-game homer streak for the first time in his career. Valverde walked Gordon on four pitches leading off the ninth, while giving up a double to Escobar and letting Eric Hosmer walk to load the bases.
Losing seven of their past nine games, the Royals were able to keep a 2-0 lead in the first, but were unable to maintain it. Bruce Chen gave up six runs and allowed nine hits over 3 ⅓ innings. Betancourt almost hit a three-run homer but Austin Jackson was able to catch it in center field.
The last game of the series is Sunday at 1:05pm on AM 590 WKZO. For an end of game Tigers score update, text SCORES to 80373