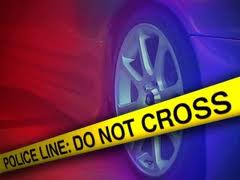 BATAVIA TOWNSHIP (WKZO) -- A mother and her child will be spending their fourth in seclusion after a harrowing ordeal in Branch County on Monday.
24-year-old Ashley Bischoff and her son have gone into hiding after they were released from Bronson Hospital. They were shot and wounded after an ex-boyfriend took them hostage in her home in Batavia Township iand held them there until they were able to escape.
They were shot as they fled to a neighbor's home. The ex-boyfriend, a man by the name of Mark Valentine apparently was unhappy about the end of their relationship.
He holed up in her home as State Troopers arrived, and eventually killed himself. They did not discover his body for sometime later, when they finally rushed the home.