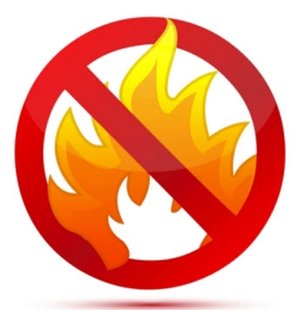 KALAMZOO (WKZO) -- The city of Kalamazoo typically allows recreational fire pits up to three-feet by three-feet, but due to dry conditions a burning ban has been put in place. Kalamazoo Public Safety says in a news release that "due to high heat and dry conditions" that all recreational fires are prohibited until further notice.
Mindful of the holiday, they add that they've already responded to several grass fires sparked by the use of fireworks. They want to remind everyone that the state's new fireworks law bans the use of fireworks on public property, school property, and church properties, and only on someone else's private property with their permission.
Kalamazoo Public Safety adds that the law explicitly bans the use of consumer fireworks while drunk.