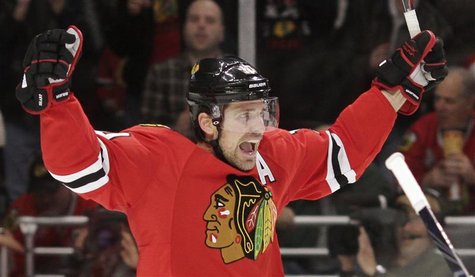 (Reuters) - Chicago Blackhawks All-Star forward Patrick Sharp will miss three-to-four weeks with an undisclosed upper body injury, the National Hockey League (NHL) team said on Monday.
The injury comes at a crucial time for the Blackhawks, who have tumbled to fifth place in the Western Conference a week after being in first and are currently on a four-game skid.
Sharp ranks third on the team with 40 points and is just one of seven NHL players to score 20 or more goals this season. His five game-winning goals lead the Blackhawks.
He was injured in the first period of Sunday night's loss to the Detroit Red Wings, shortly after scoring his 20th goal.
(Reporting By Gene Cherry in Salvo North Carolina; Editing by Frank Pingue)