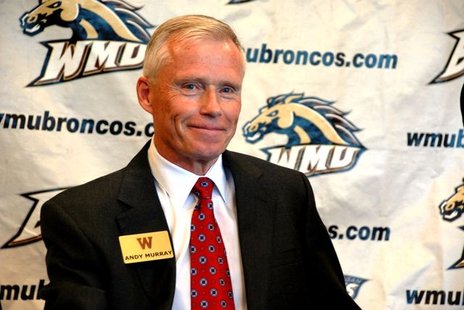 UNDATED (WKZO) -- Western Michigan University and the other members of the National Collegiate Hockey Conference will see the introduction of the commissioner of their newly formed league this afternoon. A press conference has been called for 1pm and will be streamed live here: NCHA live video.
Western Michigan says: The National Collegiate Hockey Conference, the new eight-team, Division I men's hockey conference that will begin play in the 2013-14 season, will introduce its first Commissioner at a news conference. The new Commissioner will be introduced by Brian Faison, athletic director of the University of North Dakota. Representatives from some of the member institutions in the new conference also will be on hand.
The Conference is comprised of Colorado College, University of Denver, Miami University, University of Minnesota Duluth, University of Nebraska Omaha, University of North Dakota, St. Cloud State University and Western Michigan University.