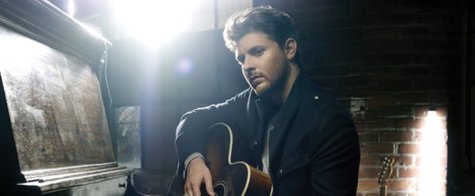 Chris Young spends a lot of his time watching sports in between shows on tour with Miranda Lambert this month. "I'm a huge sports fan," Chris tells The Patriot-News . "It doesn't really matter what the sport is whether it's football, baseball, basketball or hockey."
Chris is also a self-professed video game nut. He says, "I'm a gamer. I get into video games on the road. Me and Miranda's crew already talked about playing Call of Duty between the buses."
Chris is opening for Miranda through a June 16 date in Missouri.
Copyright 2012 ABC News Radio