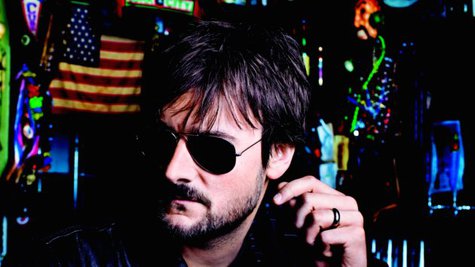 Eric Church 's Blood, Sweat & Beers tour features a few bells and whistles, but he's keeping the focus on the music through the show. "It's very in your face like our shows always been," tells Radio-Info.com . "It's my job to figure out how to create the same passion and energy that people feel in these clubs and theaters in a place that's really big."
Eric isn't using video screens on this tour to reach the people in the back of the arenas though. He says, "If people can feel it from the front row to the back row because of the music, and because of the way the fans are interacting with the music, then I think that's what gives the show uniqueness."
Eric's energy level is at an all time high on this tour as well. You may recall Eric actually broke his foot a few years ago because he was stomping the stage hard during his concerts. That's taken care of on this new trek.
"We put a rug underneath my foot now," Eric tells ABC News Radio. "Back then we couldn't afford a rug, so I'd just bang on the concrete stage. So, now the good news is at least we can afford a pretty cushioned rug and matting that I don't break my leg on."
Eric's Blood, Sweat & Beers tour continues February 16 in Greenville, SC. He'll be attending the Grammy Awards Sunday in Los Angeles where he's up for Best Country Album for Chief .
Copyright 2012 ABC News Radio