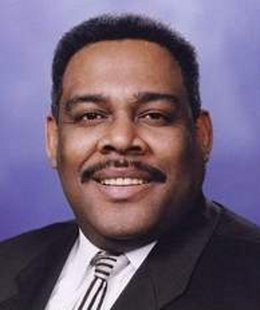 DETROIT (WKZO) – Michigan former state Rep Kenneth Daniels, is among those involved in a drug bust that took place in Metropolitan Detroit Wednesday in what is being called a large international drug and money laundering ring.
According to a story at WJBK's myfoxdetroit.com, twelve people have been obtained and charged with the smuggling of illegal drugs such as cocaine, heroin, and marijuana in large quantities as well as over $21 million dollars in money laundering.
WJBK reports the U.S. Drug Enforcement Administration has apprehended 37-year-old Carlos Powell who, according to authorities, is the drug kingpin of the operation. Former State Representative Daniels has been listed on indictment charges. Daniels is a democrat formerly representing parts of Wayne County, Hamtramck city, Highland Park, and Detroit city in the 5th District.
WJBK news is reporting large amounts of money were being transported by members of the drug ring to Phoenix, Arizona, Mexico, and other areas of the southwest to purchase controlled substances for resale.
Federal authorities and IRS Special Agents are currently in pursuit to seize jewelry estimated to be worth over $800,000 dollars, 8 real estate properties, over 10 luxury vehicles, and two boats.
Check back to WKZO for updated information as the investigation proceeds.