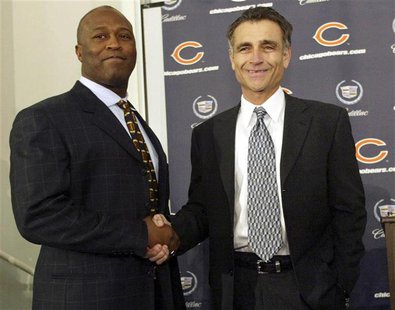 CHICAGO (WKZO) -- Lovie Smith's tenure as Head Coach of the Chicago Bears has apparently ended after one Super Bowl trip and a 10-6 season in 2012. The Chicago Tribune has the full story on the coach whose 2012 Bears started 7-1 but collapsed down the stretch. The Bears lost five of their last eight games before beating the Detroit Lions 26-24 Sunday at Ford Field.
The victory celebration was short-lived as the Minnesota Vikings secured the final Wild Card spot in the NFC playoffs by beating the Green Bay Packers 37-34 at the Metrodome Sunday afternoon.
The search for a new Bears coach begins now.