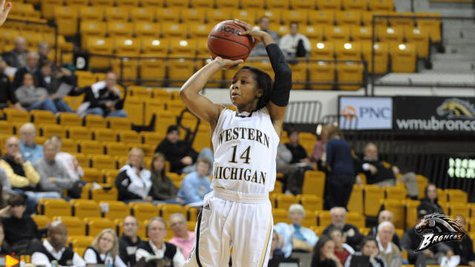 CHICAGO (WKZO) - Western Michigan bolted out to a 10-0 lead early in the game, but Illinois-Chicago took control of the game starting the second half, as the Flames defeated the Broncos, 66-58 Friday night. The Broncos held a one-point lead at the half, but UIC outscored WMU by a 39-30 margin in the 2nd half to take the win.
Western was led by a pair of sophomores, as AJ Johnson led the team with 12 points, and Jasmine Knowles, who scored a career-high 10 points. The Broncos fall to 4-8 on the season, and are off until January 7th, when they travel to Temple.
That game can be heard on 1660 the Fan and 1660thefan.com, beginning at 6:30 pm.