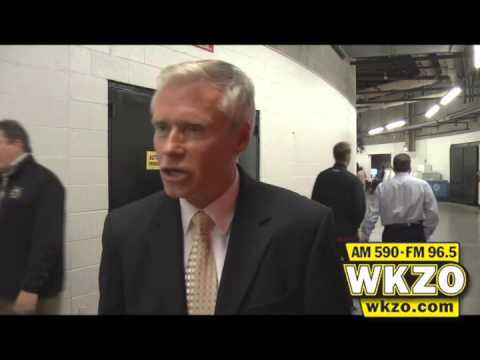 yevMbbK25bM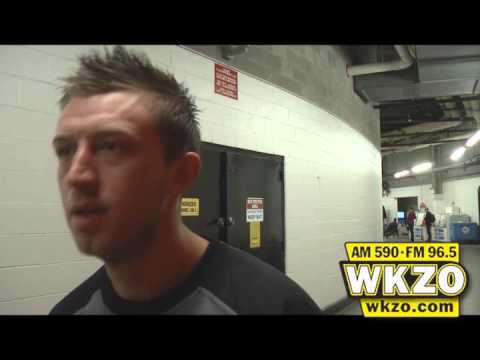 Iei2U9TMltU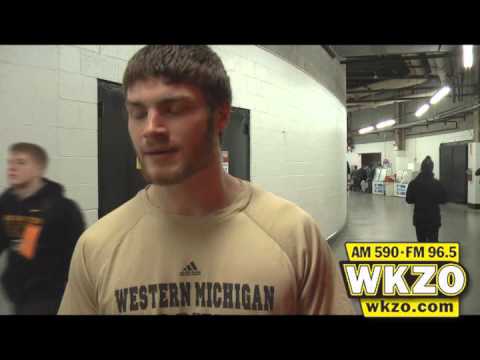 XJK65rLZfME
Note: For WMU hockey score updates, text BRONCOS to 80373
DETROIT (WKZO) – Making their first appearance in the Great Lakes Invitational in 26 years, Western Michigan made history defeating the Spartans in the first ever GLI shootout, 2-1.
Mike Cichy banked a shot off of Spartan goaltender Jake Hildebrand to tally his third goal of the season at the 10:21 mark of the opening period. Chase Balisy and Jordan Osterle were in with assists on the score which gave the Broncos the early 1-0 lead. Western Michigan's penalty kill unit kept the Spartans off the board on two tries in the period, and three for the game.
The teams skated to a scoreless second period in which the Broncos failed to score on a pair of power play opportunities. The Broncos finished 0-for-5 on the power play in the game.
Michigan State trailed 27-21 in shots on goal heading into the final frame, and trailed on the scoreboard for 19:44. Jake Hildebrand was pulled in the final minute, and with the extra attacker Matt Berry scored the equalizer on his 10th goal of the season to tie the game with 16.4 seconds left. Western Michigan finished with a 32-23 edge in shots on goal in the game.
After a scoreless five-minute overtime period, Mike Leone lit the lamp to lift the Broncos to the Great Lakes Invitational Final Sunday night.
Western Michigan (11-4-2, 8-3-1-1 CCHA) will play the winner of Michigan v Michigan Tech at 7 pm on 96.5 FM WKZO.