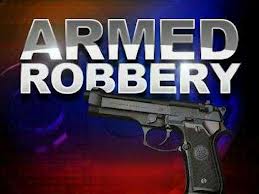 KALAMAZOO (WKZO) -- The former KFC employee that allegedly robbing the business in the 2000-block of West Main Street has been officially charged.
18-year-old Chance Allen Portrum of Kalamazoo was arrested just blocks away from the restaurant around 10:30 p.m. Sunday. The Prosecutor's Office has handed down charges of armed robbery and carrying a concealed weapon.
Portrum has since been released on a personal recognizance bond. A preliminary exam in the case is set for December 27th.