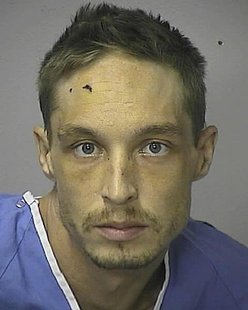 KALAMAZOO (WKZO) -- An officer's mistake in the heat of a running gun battle, will apparently cost Kalamazoo County 1.1-million dollars.
Deputies were chasing burglary suspect John Metzelburg and his wife Linda, who was firing shots at trailing police cruisers in October 2010.
A couple of deputies got turned around and mistook Michelle Sellbee's Toyota for the suspect's, and physically forced her to the ground, by reportedly grabbing her hair, the audio was captured on a police recorder. She claimed in the suit that she and her son had been physically and emotionally damaged by the incident.
The settlement is expected to be approved at next Tuesday night's county board meeting. Metzelburg was eventually arrested when his wife crashed and sentenced to 70 to 120 years for multiple counts of attempted murder.