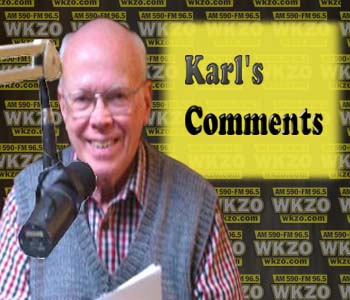 I think "run to daylight" is an expression out of football years ago, reflecting a coach's admonition to a physically talented ball carrier, who had given no indication he understood any of the finer points of the great game. So, coach just said, "Don't worry about why or how, just take the ball and run to daylight." I never heard how well that worked, but it seems to me that Congress is much like that running back.
Inasmuch as neither leadership in either legislative house has given any indication of understanding just how to proceed, maybe it's time for a decision to "Just do something, even if it's wrong." If the new Farm Bill isn't exactly right, it should be fixable. What is much less likely to be fixable, is the damage that will evolve from the year 2013 arriving without any farm bill at all having been passed.
In that event, the whole world - - at least that part that agriculture knows about - - will revert to - not the most recent farm bill now expiring, but to the 1949 statute which would mean, among other things, a sharp increase in the price of milk. I'm not just sure why that is, but that's the word from Washington, where, just the other day, House and Senate Ag Committee leaders met with Ag Secretary Tom Vilsack, and seemed united in a push for a comprehensive new farm bill. - - - that's in one breath. In the next breath, we are advised there's no longer enough time for House and Senate to reconcile their differences in the sizes of cuts in crop subsidies, and in food stamps.
Some of our lobbyists expect lawmakers will simply extend the 2008 farm bill. On the other hand, National Farmers Union President Roger Johnson says it would be easier to just add a new five-year farm bill to a deficit package. He doesn't explain how that would be easier, or even how it might work. I'll wait for some more information, before I jump on that bandwagon. Secretary Tom Vilsack says President Obama wants a five-year farm bill - to allow farmers and agribusinesses to plan their spending for future years. I can't tell if he's figured that out for himself, or if that's what the President has told him to say.
On another note, I sure wish I knew more about the pros and cons regarding ethanol. Triple A has now joined the fight, along with Big Oil, campaigning against E-15. Regurgitating the earlier defamation of E-10 and its potential to damage engines. I've burned a lot of E-10 gasoline, in farm tractors, garden tractors, lawn mowers, chain saws, string trimmers, '03 Silverado with 160,000 miles, and Buick Regal now with twelve thousand miles, with no problems. So, what's the problem?
Karl Guenther is a retired farm broadcaster at WKZO and can be reached at khguenther@charter.net. He is a member of Michigan Farm Bureau and an emeritus member of the National Association of Farm Broadcasting.