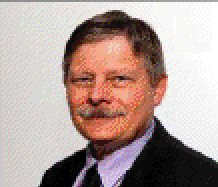 KALAMAZOO (WKZO) -- It is the highest form of praise to say "he wrote the book on that". When it comes to Municipal Law in Michigan, that is literally the case for Kalamazoo City Attorney Clyde Robinson, who has collaborated with Thomas M. Cooley Law Professor Gerald Fisher to publish a legal guide for municipal attorneys on the ins and outs of municipal law.
It's a specialty that ranges from property taxes and liquor licensing to ordinance enforcement and medical marijuana operations, and every thing from the legislature to local Commission actions to local voter initiatives keep it constantly changing.
It's not exactly expected to make the New York Times best seller list, but its still a considerable accomplishment.