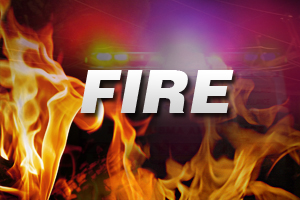 KALAMAZOO (WKZO) -- The Kalamazoo Township Fire Department responded to a blaze at the Liquor Max party store in the 4100-block of Douglas around 3 a.m. Thursday.
A passerby called 911 after seeing flames on the exterior of the building. The fire crew extinguished the flames quickly and there was minimal damage to the structure itself.
Officials say there was a person of interest seen around the building just prior to the fire's outbreak. Investigators are still looking to the incident.