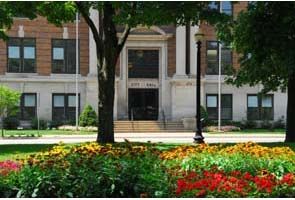 HOLLAND (WKZO) -- The Holland teenager who tried to start a hot dog cart business in the city only to be shut down by city leaders has been dealt another blow.
The family of 13-year-old Nathan Duszynski is now homeless. His mother, Lynette Johnson, says they have moved into the Holland Rescue Mission indefinitely, adding they don't have the money to move out of their home.
The teen sold his hot dog cart to a Holland businessman, who is letting him use it for free because it's the only income the family has.