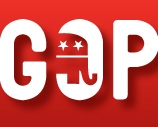 LANSING (WKZO) -- It was the one and only debate between the Republicans running for the U.S. Senate nomination next Tuesday and it took place yesterday in a Public Television Studio in Lansing.
Clark Durant and heavy Favorite Pete Hoekstra have been battering each other with negative ads, and that continued during the debate, Durant attacking Hoekstra for spending he approved when he was in Congress, and Hoekstra firing back that voters are tired of negative advertising.
The third candidate, Randy Hekman has never gotten out of single digits, but may have gotten in the best line during the event about his opponents.
He compared them to a couple of guys fighting in a row boat that is headed for Niagra Falls.The winner of Tuesday's primary gets a chance to take on incumbent Senator Debbie Stabenow who is heavily favored in the polls and much better financed.