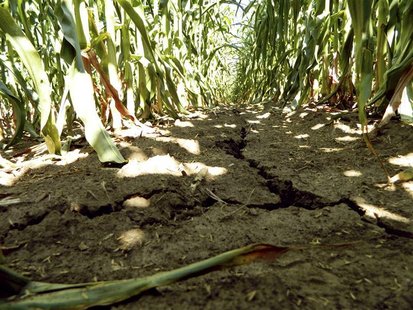 UNDATED (WKZO) -- More than half the nation is now experiencing drought, some states more severely than others and no where is worse than right here in the Midwest.
The National Drought Monitor updated its boundaries yesterday, and the area that includes extreme and exceptional drought grew, and despite the rains we have been seeing periodically, there was little change in the status in south west Michigan.
An official with the National Drought Mitigation Center says concerns are arising about soybean crops and the water supply in the Midwest as the dry conditions continue.
It's even hitting the island state of Hawaii, where about half the Big Island is affected.