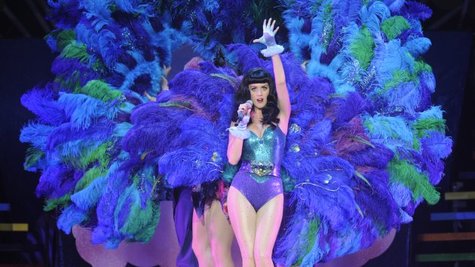 Katy Perry will make her third trip to the American Idol stage next week, USA Today reports. Katy will perform her current single "Part of Me" on next week's results show, airing Thursday at 8 p.m.
Katy previously appeared on Idol in 2009, singing "Waking Up in Vegas." She also famously wore a cape with the name " Adam Lambert " spelled out across the back, causing an uproar because of her perceived ability to influence the audience to vote for the then-contestant. The iTunes version of Katy's performance was later edited to obscure Adam's name on the garment.
In 2011, Katy returned to the show to perform "E.T."
Copyright 2012 ABC News Radio