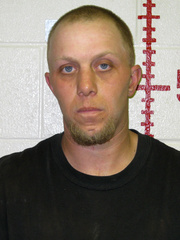 WAUPACA, WI (WTAQ) - A New London man convicted of stabbing his elderly neighbor to death for rent money will spend the rest of his life in prison.
35-year-old Chad Magolski was sentenced in Waupaca County Court Thursday without the possibility of parole.
The criminal complaint says Magoliski apparently got into a confrontation and 77-year-old James Park and stabbed him to death in December of 2007. Magolski stole money from Park and then used it to pay his overdue rent.
Magolski wasn't arrested and charged until May of last year, and was convicted in March.