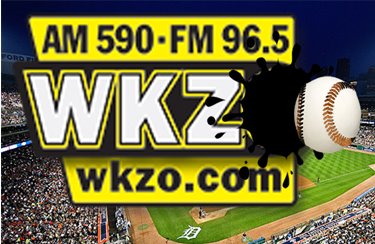 Live video for mobile from Ustream
DETROIT (WKZO) -- WKZO is taking to the streets of downtown Detroit Thursday for complete coverage of Opening Day in the 'D'. Watch above for live Opening Day coverage ALL DAY from the party to the game and beyond.
Watch above for 1660AM The Fan's Carolyn Binder and Nick Vlietstra who will be streaming LIVE post-game interviews with the Tigers. Get YOUR questions for the Tigers answered by submitting them to WKZO's Facebook page.
At 6PM Binder and Vliestra will co-host Kalamazoo's premiere sports talk show 'The Yard' outside of Comerica Park. Watch above for the live stream of the show and interact live on 1660's Facebook.
WKZO has compiled a list of the biggest events headlining the downtown Detroit party scene for opening day:
Old Shillelagh Pub
Parking Lot Party
7am-close
Featuring: Live Entertainment from "Black Mist"
349 Monroe St.
The Town Pump Tavern
Tent Party Indoor/Outdoor
8am-close
Featuring: McClure's Bloody Mary Bar
100 W Montcalm
97.1 The Ticket
Block Party
10am-6pm
Featuring: Live Entertainment & Brew Tent
Grand Circus Park
101.1 WRIF
Rock The Filmore
8am-close
Featuring: Live Entertainment from "Critical Bill" & "Pistol Day Paradel"
2115 Woodward Ave
Couldn't get off work for the big bash? Watch above for LIVE party footage from WKZO's party cam.