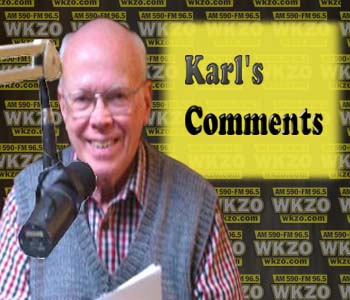 I don't know enough about the New York Times newspaper to be at all certain as to the seriousness of a current essay contest. That contest is based on your determination as to whether eating meat - - that is, animals - - is ethical, particularly if human survival is not at issue. What drew me to the overall issue is that the question has to do with ethics.
My first reaction was set in the narrowing of the question, down to "is meat eating ethical, or unethical?" I grew up with, and am still comfortable with, the definition of ethical as synonymous with moral. So, my rush to judgment is that it's a silly question. Meat eating is immoral? Surely, you jest.
But no, these people seem to be serious about it. This essay contest will be judged, according to the Times, by a virtual "murderer's row" of judges - - some of the most influential thinkers to question or condemn the eating of meat.
I'm sure there are such people as vegans, or vegetarians - - I probably know some, without knowing anything about their dietary habits - - or ethics, for that matter. Those people don't laugh in my face because I like steak, medium rare; and I certainly don't laugh at them. There's two things, though, that I don't understand. The first is, why no meat? And the other is, how is the eating of meat/no meat a matter of ethics. I can't accept that not eating meat is taking a moral stand; or that enjoying a medium rare steak is immoral.
"Is it right to eat animals in the first place, at least when human survival is not at stake."
Since meat eating implies the killing of the animal to begin with, perhaps we're discussing here something akin to "Thou Shalt Not Kill"- - at least not unless your own life is endangered. Now there's a comparison that ought to raise an eyebrow here and there. If it is immoral, unethical, sinful to kill another human, just for convenience, let's say - - It does not follow, at least for me, that it is immoral, unethical, sinful to slaughter a steer so I can have that steak.
The "out", I think for that other group lies in defining "ethics". I grew up with, and still hold the notion that to be ethical, one is moral, righteous, worthy of emulation, and so on. However, Mr. Webster's Third New International Dictionary offers a lot of words about ethic, or ethics, without equating ethic with moral, or unethical with sinful.
So, let's not go there. I am not unethical because I eat meat; you are not unethical if you don't. I think it's silly of such a prestigious publication to provide it's mantle of seriousness to such frivolity
Karl Guenther is a retired Kalamazoo farm broadcaster at WKZO and can be reached at khguenther@att.net. He is a member of Michigan Farm Bureau and an emeritus member of the National Association of Farm Broadcasting.