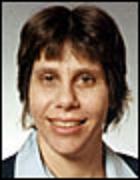 NEW ORLEANS(WKZO) -- Sean Payton , the Head Coach of the New Orleans Saints, and General Manager Mickey Loomis will be in New York tomorrow Tuesday appealing their punishments for allegedly sanctioning cash bonuses for players who injured opponents. WMU Sports Historian Linda Boorish says as sports scandals go, this is pretty serious.
She says apparently the NFL Commissioner is not only troubled about the bounties but also that Saints officials allegedly lied about it to the league.
She says the NFL needs to come down hard on those involved in the scandal to send the right message to high school and college players.