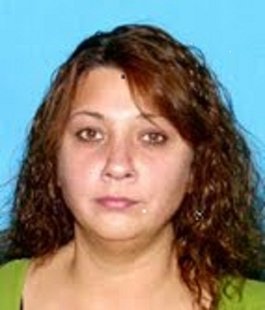 ALBION, MI (WKZO) - Police need your help to find a probation absconder, a woman and her daughter from Albion who were last seen in a high speed chase, then in an escape from a hospital after that chase ended in a crash.
Family members say Nikki Lyneis secretly married David Hartford two months ago. Now they are on the run, along with her daughter, 14-year-old Amanda Lyneis, and police have information that the two women are perhaps being held against their will, and may be in danger.
They may be using a silver 2002 Grand Am, License number 8HQF27. Police think they may be headed for Wisconsin where Hartford has family.